Instructional Technology at CBS - Bring Your Own Device (BYOD)
STEM / Robotics education is used as a tool for learning to give all students the opportunity to become competent, discriminating, ethical, creative and productive users of ICT (Information Communication Technology). CBS is moving towards creating a smart campus through our plan to roll out instructional technology from PreK to Grade 12. Our plan is to create more opportunities to enhance student learning based on a STEM curriculum which allows students to extend the use of their devices into Science, Engineering and Math projects.
What is BYOD program?
The Bring Your Own Device (BYOD) program has been developed to allow CBS to enhance student learning in the most efficient, and cost-effective manner for parents/guardians and the school. BYOD involves personal ownership, allowing for greater engagement and efficient learning.
BYOD is not about the school being a tech-only school. The intention is to provide teachers and students with additional tools to assist in teaching and learning. Lunchtime and recess remain device free, as face to face socializing is an important part of the holistic, educational environment. This program is not about replacing aspects of our education, but rather, enhancing teacher and student options.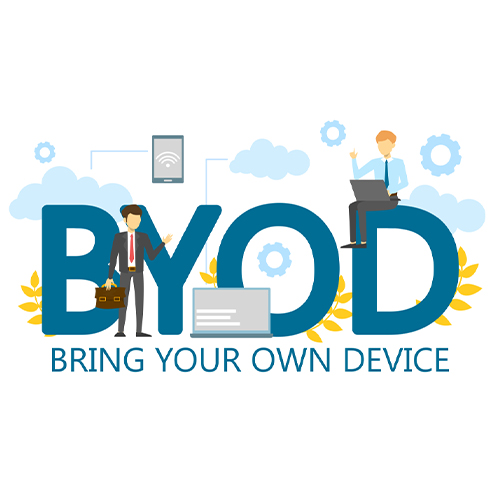 Educational Rationale for BYOD
Technology has a significant role to play in our students' lives. Increased access to technology not only allows for the benefits afforded to traditional education subjects but also allows for increased education of appropriate digital citizenship.
Our aim is to normalize the ICT integration into teaching, learning and life in an appropriate way. BYOD opens the doors to creative aspects of teaching and learning only possible through digital means.
Personal ownership brings many advantages, and reduces the cost as duplication (a device for home and another for school) is avoided. The BYOD device remains the property of the student/parent, with insurance also remaining a responsibility for the parent. Software becomes a personal choice (the cloud is a free solution for everyone).
What does BYOD mean in real terms for parents?
The BYOD program will be mandatory for students of Grades 1-12. Students will be expected to each bring a device that will connect to the school WiFi network. Headphones must also be brought from home as needed. KG students will be given devices in the technology center inside the classrooms.
It is imperative that parents and guardians remain responsible for their student's welfare and learning environment at home. Parents and guardians are empowered to view student's online activities as well as set restrictions that the home requires (for example, requiring online activity to take place in a common area of the home, such as the living room). The use of technology at the school does not imply the student's right to dictate online activities in the home.
Choosing a Device
Phones are not suitable learning devices. Amongst other factors, the school believes screen size needs to be of a minimum size to allow efficient learning activities and allow adequate teacher supervision in the classroom
PLEASE NOTE: Parents WILL BE REQUIRED TO sign THE BYOD USER AGREEMENT FORM sent via MS Teams.
Minimum Device Recommendation
Elementary Students(Grade 1 to 5)
High School Students(Grade 6 to 12)

APPLE IPAD 9 2021 10.2 INCH 64GB WIFI
LED-backlit with IPS display
10.2 inches screen size
1620 x 2160p display resolution
64 GB storage capacity
8 MP main camera
12 MP Selfie Camera
Wi-Fi network technology
Built-in rechargeable lithium-ion battery

Laptop Intel core i5 10th Generation
Ram 8 GB
500 GB SSD or HDD
2 GB Graphics card
Wi-Fi network technology
Windows 10 or 10 pro or 11 pro
Monitor resolution : 1920 x 1080 Display